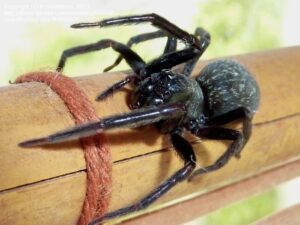 Spiders often find comfort in the dark and corners of man-made structures. Thousands of spider species are found worldwide, but most of them are harmless. However, you may not know if a bite would cause an allergic reaction or venomous. M&R Termite Solution offers spider control service and helps keeping your property free from infestation.
Inspection:
We will look for spider webs and analyse their size & shape to determine the species precisely. Based on the species and the extent of infestation, our exterminator will determine the best way to deal with your spider problem.
Treatment:
Once we have completed the inspection, we will begin the treatment process. We will spray a powerful insecticide with a residual and long lasting effect over the affected areas. The spiders present at your property will be eradicated completely and your property will be protected for a long span of time.
Prevention:
We will look for any spider activity after the first treatment to ensure that your property is free from the crawling invaders. We will also offer advice on how to avoid pest problems in the future.
M&R Termite Solutions has a team of qualified technicians who can identify the invading spider species and provide personalised services to cover larger infestation. For professional assistance and free quote, call 0413716233.