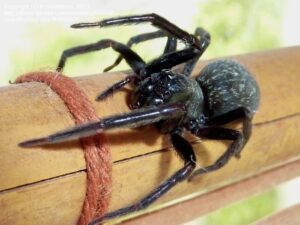 Spiders often find comfort in the dark and corners of man-made structures. Thousands of spider species are found worldwide, but most of them are harmless. However, you may not know if a bite would cause an allergic reaction or venomous. M&R Termite Solution offers spider control services in Melbourne to help keeping your property free from infestation.
Inspection Process:
We will look for spider webs and analyse their size & shape to determine the species precisely. Based on the species and the extent of infestation, our exterminator will determine the best way to deal with your spider problem.
Spider Treatment Process:
Once we have completed the inspection, we will begin the spider treatment process. We will spray a powerful insecticide with a residual and long lasting effect over the affected areas. The spiders present at your property will be eradicated completely and your property will be protected for a long span of time.
Prevention:
We will look for any spider activity after the first treatment to ensure that your property is free from the crawling invaders. We will also offer advice on how to avoid pest problems in the future.
If you suspect their presence even after pressure treatment inspections, consider replacing the wood structure with a new one and ensure it is termite-proofed. You can even sun-dry them for days to ensure there are no termites in them. No matter how much you check, having a termite inspection done by a professional will help you understand the type of termites invading property and the steps you need to make to prevent future infestations. Generally, whether it's new construction or an upgrade, people go for borate-treated wood lumbers. It does make up for a popular termite preventing medicine. However, when the medicine dries & wears off quickly, there would be a chance for these termites to attack.
M&R Termite Solutions has a team of qualified technicians who can identify the invading Bees, Spiders Melbourne species and provide personalised services to cover larger infestation. For professional assistance and free quote, call 0413716233.