Bees are known for being insatiable defenders of their hives. A bee nest in the yard can be problematic as they will attack a potential threat. Living in close proximity to bees can be life threatening for those who have allergies to bee stings. There are many types of bees found around us, including bumble bees, carpenter bees and honey bees.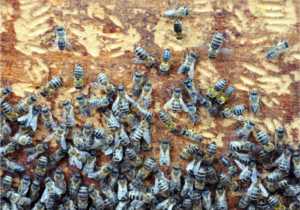 While some bees are solitary, species such as bumble bees and honey bees are highly social and live in colonies. Before you devise the bee control technique, it is important to identify the species and understand their characteristics. This would make it easier for you to strategize the best treatment process that can treat the infestations right away.
The most effective way to rid your home of bees is to remove the hive completely. This task is highly precarious, and requires the correct equipment and strategy. If you don't have any prior experience in dealing with bees, then it is necessary to consult a pest control expert.
At M&R Termite Solution, we endeavour to introduce better and more cost effective pest management techniques. We will safely remove the hive from your place and leave your home a better place to live in. If you have any question about our services, feel free to contact us at 0413716233. We look forward to hear from you and help with your bees control and prevention needs.