If you have ever discovered a termite infestation in your home or office, you must know that you are being invaded by a wood-devouring army. Fortunately, the exterminators at MR Termite Solutions will take care of your termite control needs and put your mind at rest. We offer termite control, inspection & protection across Briar Hill & surrounding suburbs. With more than 10 years of experience in exterminating, we have been serving residential and commercial clients across Briar Hill and nearby suburbs.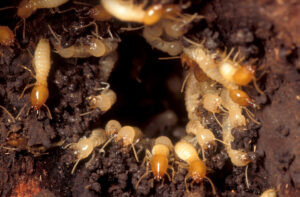 Whether you have a termite problem, or just want to protect your property from possible invaders, we can help. Our integrated termite control process involves assessing your property, implementing appropriate solutions, and monitoring potential termite problems.
We will come and perform a thorough examination of your home by inspecting your crawlspace or basement, foundation, wood debris and other areas that are highly prone to infestation. Our exterminators use state of the art equipment and detection systems to scientifically assess your home. After inspection, we will outline the problems and recommend a perfect termite treatment plan.
All our exterminators are highly proficient and know the best procedure for removing the termites and protecting your home in the future. If you value the investment made in your property, call our exterminators today to get a free estimation!
Our Service Area Includes