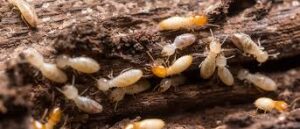 Are you looking for termite treatment in Heidelberg Heights?A comprehensive pest inspection by MR Termite Solutions protects your property from potential damages and expensive repairs. With years of experience in the pest control industry, we have been catering to the needs of our customers in Heidelberg Heights and surrounding suburbs. We will assess your building and discover the elements that could make your property more susceptible to pest attacks. Our professionals offers termite inspection, treatment, protection and full-fledged pest control services in Heidelberg Heights & all across Melbourne with exceptional quality.
At M&R Termite Solutions, we have realistic experience and in-depth expertise on all the advanced pest control techniques. If you find your property invaded by the destructive termites, you can work with our professionals to devise termite treatment plans that suit your individual situation. Our termite inspections and treatment plans are the best way to restore the comfort and safety of your home.
Want to stop termites feeding on your home? Book a treatment with us now!
Our Service Area Includes