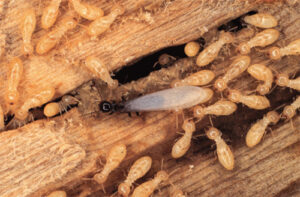 Are you looking for termite treatment in Epping? MR Termite Solution offers termite inspection, treatment, protection and full-fledged pest control services in Epping and all suburbs across Melbourne. Our specialists are committed to protect our customers' property by providing all the services necessary to control the growth of annoying pests like ants, roaches, spiders, bedbugs, bees, termites and rodents.
Our pest treatment is focused on the interior, exterior and perimeter of your home to discourage pest activities. After conducting pest inspection, we will treat entry points such as door, windows and cracks to block pests from getting inside your home.
While there are so many species of pests available around us, termites are considered to be more invasive as they have the capacity to ruin your investment quickly. We will begin our service by conducting termite inspection and derive the most effective termite treatment, ensuring that your investment is in pristine condition. We also provide annual inspection service to detect any infestation earlier.
Call us today and let us take care of your pest problems!
Our Service Area Includes