M&R Termite Solutions has been providing pest control services to the residents and commercial clients of Melbourne, Watsonia and surrounding suburbs. We strictly adhere to the highest standard of service and quality that is unsurpassed in the industry. Our exterminators have immense expertise in the latest techniques, and integrate effective pest management programs to deliver positive results.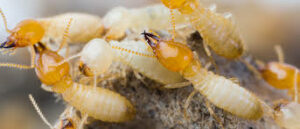 Over the years, we have built great reputation for excellent customer service and satisfactory results. At MR Termites, we handle even the toughest infestation and provide effective pest treatment using cutting edge technology. We are always ready to deliver sensible, effective and personalized pest control Melbourne. So, call us immediately for a quick termite inspections! Our exterminators are licensed, insured & certified, and have the skills needed to keep your home or office free from bugs, rodents, ants, bees, wasp and spider.
We combine science and experience to provide a full range of pest control Melbourne services and ongoing preventative treatments. Our specialists incorporate Eco-friendly technologies and green methods in our Termites treatment programs.
Our Treatment Process
We will inspect your property meticulously and identify the type of pest infestation
We will assess the structure to identify the nests and points of entry.
We will decide upon the right solution option that can eliminate the pests right away.
We will adopt advanced treatment techniques to ensure long lasting results.
If you think that you have a pest infestation in your property, contact us now to get rid of the pest problems. When left untreated, these pests will cause massive amount of destruction to your building. If you suspect any pest control Melbourne activity, feel free to call us at 0413716233 for free quotes.
Our Service Area Includes: