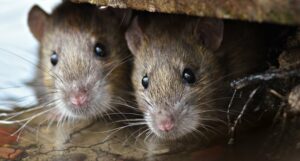 Over the past few years, the population of rats has increased manifold in Melbourne. The scary part is that these rodents can cause substantial damage to your property. Even if you spot a single rat around your home, you must take required measures to avoid further damage. If you are not sure how to eliminate the rodents from your property, don't hesitate to contact M&R Termite Solutions. Rats or mice, both are equally horrible & messy creatures. With the spring in full swing, rat control are enjoying their life, hogging their favorite fruits and nuts, veggies and snacks & whatnot. They might not touch your property until their flourishing period is over. But when the weather slowly warms up, they may start looking for shelters to breed and multiply. Moreover, countless homeowners are likely to see these rats and Mice exterminator, rat-related issues during summer. contact the Rat Removal Melbourne experts team at MR Termites Solution.
Mice are very nocturnal and secretive and thus, the appearance of a mouse is an indication of a large population. They can be spotted bustling along the walls or running to and from in secluded areas. Foot prints left in dusty locations can also be a sign of mouse infestation.
Inspection:
Our exterminator arrives at your property and carefully inspects to find the entry points of the rodents. We will use special equipment for hard to reach places so that we can unveil the level of termite inspection and determine what measures should be taken.
Prevention:
Our experts will seal all the entry points with quality foam, wire wool and sealants. When the infestation is extensive, we use bait boxes filled with rodenticides. These boxes are placed at hard-to-reach places so that they cannot be accessed by your pets or children.
If your home is already infested, the prevention methods prove inefficient. We administer the most effective mouse exterminator methods to keep your property rodent pest control-free!
Have any queries? Contact 0413716233 to arrange for a visit by a technician!