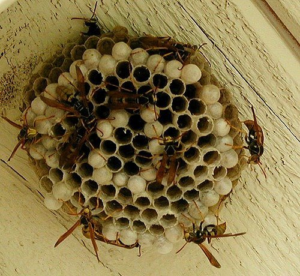 Are you experiencing a Wasp Removal in your home or office? If so, treat earlier before they become more aggressive. This will help reducing the threat of a painful and allergic wasp sting. The best way to manage wasps is to locate their nest and destroy it completely. If you have spotted the wasp nest, you should never approach the nest yourself as these creatures are highly dangerous.
How to Identify Wasps?
Identifying wasps can be extremely difficult unless you have professional training. There are so many varieties of wasps found around us, so it is necessary to identify the species accurately. This will help determining the best method of treatment to eliminate the wasp completely.
How to Deter Wasps?
Prevention is a key factor, if you don't want to deal with Wasp Removal. You must regularly check your property for the signs to ensure early treatment. If you notice a high number of wasps in your home, then it is a sign for a nest nearby. When you call us to handle your pest problem, we perform a thorough inspection and assessment of your property, including the garden area and trees to determine the kind of pests and the level of infestation. Moreover, countless homeowners are likely to see these wasp exterminator, wasp-related issues during summer.
How to Get Rid Of Wasp Removal?
The most effective way to get rid of wasp infestation is to treat the main cause of the problem. Removing a nest can be dangerous as the wasps inside the nest will often be aggressive. To reduce the risks, you can hire a professional pest control company.
M&R Termite Solution offers expert advice on preventing and treating Wasp Removal. We have qualified professionals with the expertise to identify the species and devise a safe treatment. All our treatments are personalised to ensure effective control of the wasps based on the nest location.
Have any queries? Contact 0413716233 to arrange for a visit by a technician!