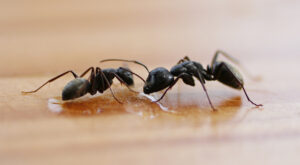 Ant Pest Control are highly social creatures that live in colonies, ranging from a few dozens to millions. They are the most common invaders in Melbourne and find their ways into houses, restaurants, offices and other buildings for shelter, food and water. Ant infestations are not just undesirable but can also be unpleasant when they start stinging the indoor structure. Moreover, countless homeowners are likely to see these ant exterminator, ant-related issues during summer.
Sign and Symptoms:
You can notice ants going on parade in your pantries, kitchen or garden. Try to follow the line of ants which will take you to their nest. You have to look closely for small piles of soil or wood shavings to find the ant colony. The carpenter ants prefer dark corners or inside of the walls. If you hear a hollow sound when knocking on the wood, then they could be nesting in.
Ant Prevention:
Locating and destroying the ant colony can be the most effective way of controlling an ant infestation & treatment. You can choose your own defense strategy based on the type of infestation you have. If you suspect that it could be carpenter ants, you should take required steps to destroy the nest.
If you have trouble finding an ant nest or need the help of professionals in eliminating these annoying creatures from your home, contact M&R Termite Solution! We have a team of dedicated professionals who know more about preventing and treating an ant infestation.
Contact us at 0413716233 for ant pest control assessments with free quotes for termite treatment, ant control, spider treatment, and cockroaches.