Termites are whitish social insects that feed on wood and cause damages to buildings and trees. Commonly referred to as white ants, termites are known to cause more than $5 billion in damage every year in Australia. With years of experience in the pest control industry, MR Termite Solution has been providing termite inspection, treatment & control in Bundoora and its surrounding suburbs.
If you're a property owner in Bundoora, it's crucial to take proactive steps to protect your property from termite damage. With the help of professional pest control services like M&R Termite Solutions, you can ensure that your property is free from these pesky critters. We offer reliable termite inspections in Bundoora to identify any termite activity on your property.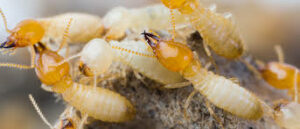 If you have ever discovered a termite infestation in your home, you can approach our exterminators who can protect your property from being invaded by this invincible wood-devouring army. To control termites from eating away your property, we will apply a liquid termiticide along the foundation walls and exterior perimeter of your home. Our pesticides are effective in eliminating the insects from your property whilst being safe for your beloveds and pets.
What will we do?
A comprehensive inspection for signs of termite infestations and damages
Proven termite treatment methods are deployed.
A liquid termiticide will be applied in the suspected areas.
Ongoing termite elimination will be executed.
Yearly termite inspection will be performed.
M&R Termite Solutions team of experienced pest control technicians is equipped with the latest tools and techniques to ensure a safe and effective termite treatment process. We also offer regular follow-up termite inspections in Bundoora to ensure the effectiveness of the treatment and keep your property termite-free in the long term.
Looking for a termites specialist in Bundoora? Call M&R Termite Solutions on 0413 716 233! Let us remove the termites and protect your home from invasion.
Our Service Area Includes