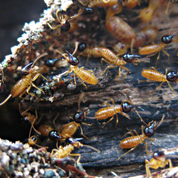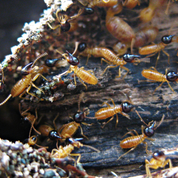 Looking for termite treatment Bundoora? MR Termite Solutions is a full-service pest control company specialised in eliminating any type of pest from its root. We offer termite inspection, treatment, protection, and full-fledged pest control services in Bundoora & all across Melbourne. Our fast and reliable service will make sure that your business or home is protected from invading pests in an effective manner. If you suspect that your home is infested, it is wise to have our specialist Michael conduct a thorough pest inspection and provide effective pest treatment to exterminate those unwanted guests.
Michael has lived locally for over 30 years, with over 17 years experience in pest control services.
Though we have the ability to eliminate pests of all kinds and species, we are specialized in termite inspections and treatment. With years of experience in the pest control industry, our experts will determine the right termite treatment and address the problems quickly and effectively. We will strive to ensure that you get the results that guarantee the safety of your family and property.
Why choose us?
Quick response
Safe methods
Advanced techniques
Effective pest control treatments
Cost-effectiveness
Need pest control in Bundoora? Don't hesitate to give us a call at 0413716233!
Our Service Area Includes