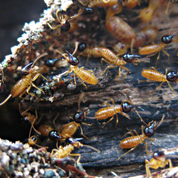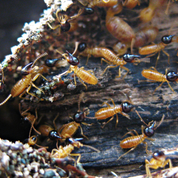 Pest control and termite treatment in Bundoora are critical components of property maintenance, and professional services are available to help you combat any pest problems you may be facing. M&R Termite Solutions is a leading provider of pest control and termite treatment services in Bundoora, offering a range of treatments and management plans to eliminate pests and prevent their return.
If you suspect a termite infestation in your Bundoora property, it's crucial to seek professional termite treatment services. MR Termite Solutions, as a reliable pest control company in Bundoora, offers a range of termite treatment options to suit your needs. MR Termite Solutions is a full-service pest control company specialised in eliminating any type of pest from its root. We offer termite inspection, treatment, protection, and full-fledged pest control services in Bundoora & all across Melbourne. Our fast and reliable service will make sure that your business or home is protected from invading pests in an effective manner. If you suspect that your home is infested, it is wise to have our specialist Michael conduct a thorough pest inspection and provide effective pest treatment to exterminate those unwanted guests.
In addition to pest control services, M&R Termite Solutions provides comprehensive termite treatment services in Bundoora, including inspections, preventative measures, and eradication. Their termite management plans are designed to protect your property from termite damage and prevent future infestations.
We use quality materials and methods to prevent further infestations. In order to guarantee long-term pest control in Bundoora against these damaging pests, our experts will also offer you tips for continuing monitoring and care.
Though we have the ability to eliminate pests of all kinds and species, we are specialized in termite inspections and treatment. With years of experience in the pest control industry, our experts will determine the right termite treatment and address the problems quickly and effectively. We will strive to ensure that you get the results that guarantee the safety of your family and property.
Why choose us?
Quick response
Safe methods
Advanced techniques
Effective pest control treatments
Cost-effectiveness
If you suspect a termite infestation in your Bundoora property, don't wait until it's too late. Contact MR Termite Solutions on 0413716233 for reliable and effective termite treatment services that will give you peace of mind and protect your property from costly damages.
Our Service Area Includes