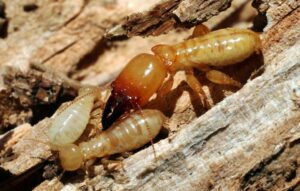 Your home is a place of refuge where you can relax and retreat with full peace of mind. Unfortunately, unwanted guests like pests find shelter in your home and even become a threat to your safety. That's why, it is important to work with M&R Termite Solutions, a leading pest control Rosanna company that has been serving households in Rosanna and surrounding suburbs.
Pests not only damage your belongings but also endanger the lives and health of your loved ones. So, you should opt for the pest inspection service to discover the source of these disastrous creatures. After identifying the kind of pests that have invaded your home, we will come up with the pest treatments to deal with the infestation.
Among many other types of pests, the termites can multiply at a faster rate and cause damages both financially and structurally. So, if you see any signs of these annoying pests, it is extremely important to perform termite inspections and devise appropriate termite treatment to make your home a better place to live in. With expertise honed over decades, they offer comprehensive Pest Control Rosanna that prioritize client safety and environmental preservation.
Suffering from pest problems? Contact MR Termite Solutions today! Contact us at 0413716233 for general pest control assessments with free quotes for termites, ants, spiders, and cockroaches.
Our Service Area Includes