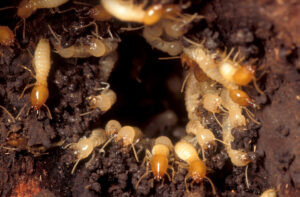 Dealing with pest infestation is an inevitable fact of life. If you ignore pest issues, it will soon develop into a great problem. At MR Termite Solutions, we are expert in pest control and serve customers in Heidelberg West and surrounding suburbs. Our specialists assess your facility and recommend an effective approach to accomplish the best results.
We will conduct a thorough pest inspection and deploy an advanced method to eliminate devastating pests from your property as quickly as possible. All our pest treatment solutions are extremely safe both for your family and investment.
If you suspect having termite issues, you can have termite inspections carried out by our professionals who will assess your entire property for the signs of infestation. We will suggest the right termite treatments based on the level of infestation and your budget as well. With expertise honed over decades, they offer comprehensive pest control Heidelberg West solutions that prioritize client safety and environmental preservation.
Whether you are concerned about termites or any other pests, give us a call today and schedule your inspection!
Our Service Area Includes