In Melbourne, many homes are plagued by pests, causing lots of inconvenience to the occupants. When left untreated at earlier stage, they will build nests in and around your home and cause damages to the structural integrity of your property. So, conducting a quick pest inspection is important to discover the signs of these invading creatures. At MR Termites, we handle even the toughest infestation and provide effective pest treatment using cutting edge technology.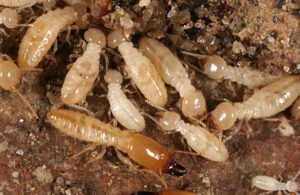 Handling roaches, ants, rodents, birds, bees or termites is not for the average person. However, our professionals are thoroughly trained to provide termite treatments, ensuring that your property is no longer in danger. No matter what the size of the infestation, we use the most effective methods and work until the termite problem is exterminated completely.
We are always ready to deliver sensible, effective and personalized pest control services to all corners of Melbourne. So, call us immediately for a quick termite inspections!
Call our experts at M&R Termite Solutions. We are a fully licensed and insured pest control Melbourne company, serving businesses and households across Melbourne.
Our Service Area Includes