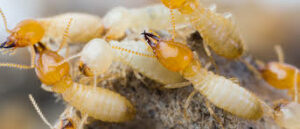 Looking for termite treatment Eltham North? MR Termite Solution offers termite inspection, treatment, protection, and full-fledged pest control services in Eltham North & all suburbs across Melbourne along with exceptional quality. Pests are often influenced by perfect weather conditions and can wreak structural damages to any building. If your home or office is infested by pests like ants, birds, bees, rodents, termites or any insects, you can seek help from MR Termite Solutions – a leading pest control company addressing the needs of customers in Eltham North and surrounding suburbs.
We have a team of specialists who will help protecting your property from unwanted pests and further damages. Our certified experts conduct pest inspections to identify the source of the infestation.  After determining the root cause of the problem, we will recommend the right pest treatment and provide an estimate for your needs.
We also offer termite inspection service and use a variety of termite treatments methods to control their infestation. Our professionals adopt techniques that are affordable, low toxicity and convenient for our customers.
Looking for courteous, friendly and prompt pest control service  in Eltham North? Call us today to make your home pest-free!
Our Service Area Includes