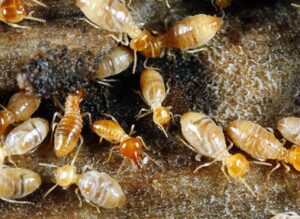 If you have just discovered a pest problem in your home or need ongoing maintenance service, M&R Termite Solutions can help. With years of experience in the industry, we offer trusted and discreet services to our clients across Kangaroo Ground and nearby suburbs.
From insect or rodent infestation to problems caused by aggressive and nesting birds, our qualified team will quickly assess the condition and provide effective solution to your problem. Besides alleviating the existing problem, we also offer practical advice to prevent the same problems in the future.
Why Choose MR Termite Solutions?
We are a transparent company with no hidden costs.
We offer honest, pro-active solutions
We provide exemplary pest control and treatment services
We adopt environmentally sensitive approach
We also offer preventative pest control service
We provide rapid response- even same day appointment in case of emergency.
When you contact us, we will assess your property and determine the kind of pests infested your home. We also provide a detailed report on the extent of infestation and recommend the appropriate methods to completely get the pests off your property. In order to ensure the safety of your family, we use only standard pesticides that can provide long term solutions for your pest problem.
Whether you want domestic or commercial pest control service, call your nearby specialist at 0413 716 233 for pest prevention and control service.
Our Service Area Includes