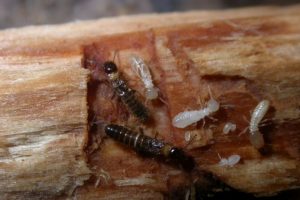 Pest infestation can lead to costly repairs and mounting frustration, when it is left untreated. If you find signs of pest activities in your premises, you can approach professionals at M&R Termite Solutions that have been addressing pest control needs of customers in Lower Plenty and surrounding suburbs.
We have a team of service technicians who are periodically provided with ongoing training to ensure that they are up-to-date with pest treatment knowledge. Our industry leading experience, expertise and personalized service have earned a good reputation for our pest inspection and treatment solution.
We deploy a holistic approach to carry out termite inspections around the premises. We will routinely monitor your home for termite activity and provide a wide range of termite treatments solutions that are specifically tailored to suit your particular needs. Based on the level of infestation and your budget, we will devise the strategies that meet your pest control needs.
Give us a call today and get your home and family protected from pests! Contact us at 0413716233 for general pest control assessments with free quotes for termites, ants, spiders, and cockroaches.
Our Service Area Includes