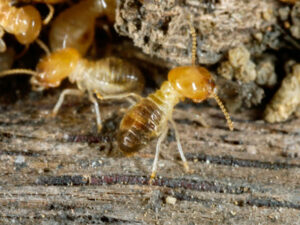 M&R Termite Solutions is a professional pest control company dedicated to serve property owners across northern suburbs of Melbourne. If you have noticed signs of an infestation within or around your property, you need the assistance of a pest control company to remove those pesky creatures safely and efficiently.
At M&R Termite Solutions, we will conduct thorough pest inspection to discover the existence of termites, bees, ants, bedbugs, rodents and other destroying insects. Based on the type of pest and the extent of infestation, our exterminators will determine the right pest treatments to eliminate those annoying creatures as quickly as possible.
Among all types of pests, termites are considered to be extremely dangerous as they build up their nests and destroy your property much faster. If you speculate any infestation, you can approach us immediately for reliable and quality services. We will perform termite inspections and use appropriate termite treatment techniques to chuck them out of your building.
Want to know more about pest control services? Get in touch with us today!
Our Service Area Includes