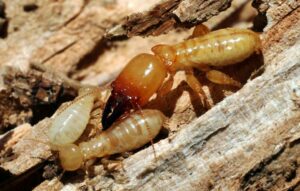 Rats or mice, both are equally horrible & messy creatures. With the spring in full swing, rats are enjoying their life, hogging their favourite fruits and nuts, veggies and snacks & whatnot. They might not touch your property until their flourishing period is over. But when the weather slowly warms up, they may start looking for shelters to breed and multiply. Moreover, countless homeowners are likely to see these rats and rat-related issues during summer.
So, make sure to use this as the best time for homeowners, landlords to rat-proof your house. Here's a checklist of items you can do to prevent your home from these dirty creatures.
 

Poorly Displaced Drains

When your drainage system is not sealed or secured, rats may dig a burrow near the drainage system and settle there. Also, they may pose threats like drainage leakage and lead to issues. So, ensure they're well-proofed. Make sure to seal the loose or displaced drains for extra protection.
 

Seal Cracks & Cover Holes

If your house has too many cracks or crevices, it's an invite for these to come over. So seal all the cracks & crevices, and holes right away to stop their entry. However, if you suspect a rat entry already, it's better to leave at least one hole for the rat to exit from the structure. And, you don't want the dirty critter to die inside the walls and rot there.
 

Hire Professional Pest Control

When it comes to rat control, it's best to call in pest control professionals for proper prevention. They can help make your home unappealing for the rats. They ensure to apply for eco-friendly medicines & eliminate comfortable places for them to spend time around your home and property. Keep loose foliage away from the side of your home and secure your garbage bin or compost pile from the property.

No matter what type of pest infestation you have, our pest control experts from M&R Termites Solutions can help you. If you want to ensure a rat-free home, make sure to hire professionals from M&R Termites. For appointments, call  0413716233.